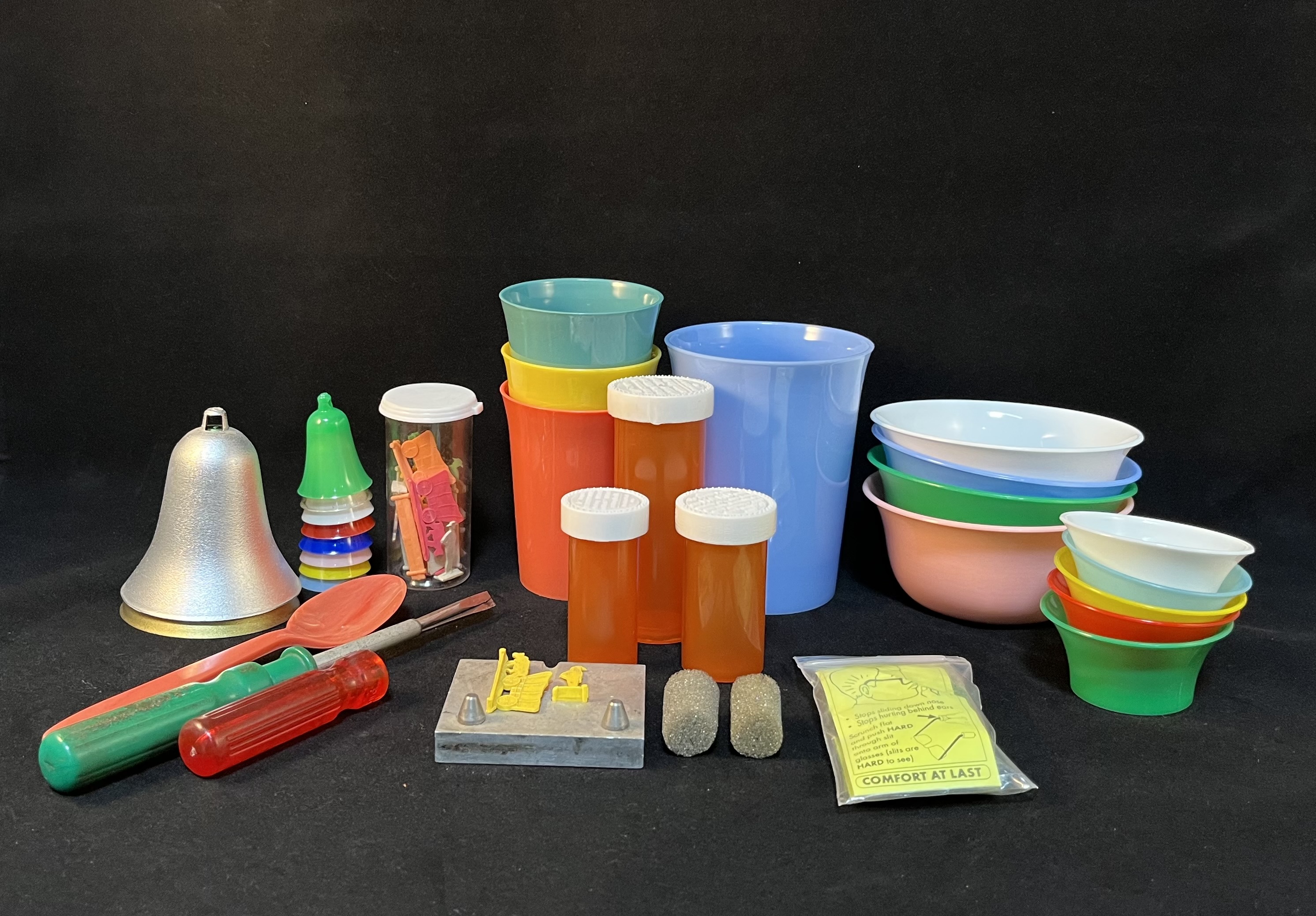 Thornton Plastics Company was founded in 1948 by Wayne Thornton. They soon created their first product lines consisting of a wide variety of products. These included Christmas bells, screwdriver handles, spoons, tumblers, bowls, game pieces, and more. Seeing room for improvement in pharmacy packaging, primarily using glass at the time, Wayne had the idea for a new product line. Launched in 1955, it consisted of clear and amber colored plastic vials with snap on caps. The vials were sold mainly to pharmacies and hobby stores.
In 1960, the company was incorporated. With a steady increase of sales and demand for plastic vials, the other product lines were eventually fazed out. The vial product line grew to 10 different sizes, both clear and amber colored, ranging from a 3.5 dram to a 50 dram vial (0.125 ounces in a dram). These additional sizes helped allow this newer form of rigid packaging to take off, creating packaging solutions for countless industries and companies.
In 1997, Wayne Thornton, founder of Thornton Plastics passed away. The company was then managed by his daughter, Renee Thornton, for many years. In 2005, Briton C. McConkie, Wayne Thornton's grandson, became the President. He helped the company expand their snap-cap vial line to 14 sizes and recently expanded into hinged lid containers. Always looking for new packaging solutions, he strives to continuously improve Thornton Plastics as well as the plastic industry.
Flash forward to now, 2023, with a vast variety and selection of snap on cap vials ranging from 1 dram to 50 dram. And a growing number of alternative rigid packaging solutions. Thornton Plastics provides limitless solutions to their customers through their universal approach towards rigid packaging.