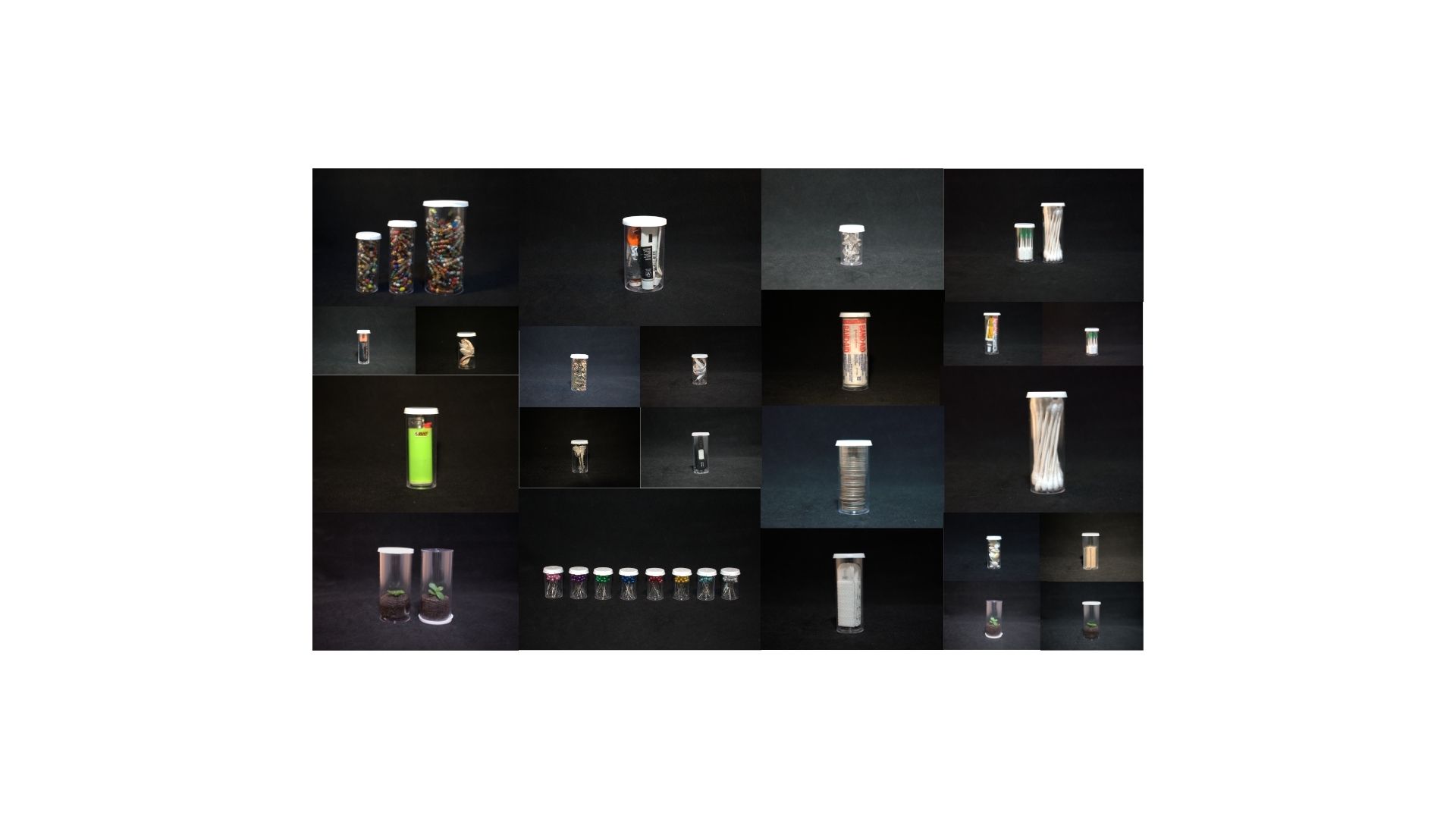 The Versatile Uses of Thornton Plastic Snap Cap Vials
The Benefits of Small Plastic Vials with Snap Cap Lids
Finding packaging solutions that have the perfect fit can be a real challenge for just about anyone and any product.
Enter Snap Cap Vials with snap cap lids–usable in countless ways including medications, crafts, travel, hobbies, and organization, to name a few. Their lightweight and durable build make them easy to handle and hard to break. They are able to withstand a wide range of temperatures, chemicals, and other harsh conditions as compared to non-rigid packaging solutions. One clear advantage with snap cap vials is that they come with their own separate cap, allowing flexibility with their uses. Available both assembled and unassembled, the vials can be used almost universally in a myriad of production processes.
Plastic containers are generally less expensive than their glass or metal counterparts, making them the go-to choice for many applications. With airtight snap caps that are resistant to moisture, they can help to protect whatever may find a home in them. This type of secure enclosure is necessary when housing fragile products, such as electronic components, plant seeds, and so much more. They will work to keep the contents fresh, safe, and secure.
For the polystyrene varieties, their transparency makes it easy to discern the contents of the container, and additional labeling can effortlessly be adhered to their outer surfaces. With a large variety of sizes, they can accommodate innumerous products. Our vials are cheap enough to be single use, although with the durability to last, we recommend you try to reuse them to help reduce any unnecessary plastic waste.
How else can we reduce plastic waste? The introduction of new bioplastics made from plant starches is allowing for improved sustainability of these plastic vials helping to reduce greenhouse gas production, fossil fuel use, and micro plastics found in our great oceans. At prices competitive with other sustainable solutions, we can all do our part to make the world a better place.
Offering ultimate versatility and affordability, small plastic vials with snap caps offer virtually limitless rigid packaging solutions for almost any industry.
Some of the Many Applications of Thornton Plastics Snap Cap Vials
Whether the product is a single item or a couple, a snap cap vial can organize, hold, and secure them in an easy-to-see, convenient way. Below are some of the many uses of Thornton Plastic's snap cap containers, for more information on the sizes simply click on each of the pictures:
Craft and art supplies such as beads, jewelry, glitter, paint, and sea shells: Whether they are being used at home or for commercial use, Thornton Plastics Snap Cap Vials hold all of your beautiful craft supplies. No need to worry about what's inside as they are crystal clear, practically labeling themselves. For some of your more aesthetic products and items, it makes sense that you want to not only protect them, but keep them visible at all times. This could include your open paint tubes, sea shells and so much more.
Small metal parts such as screws, nuts, nails, and bolts: For those working with small metal parts such as screws, nuts, nails and bolts, the vials will not only keep you safe from any sharp points or edges, but will also keep them organized. After all, no one wants to waste time sorting through their various small metal parts.
Small office supplies such as thumbtacks and USB drives: Almost everyone has some sort of small office supplies, whether you are an individual or company. Organizing or packaging them has never been easier with a myriad of container sizes to allow just the right fit, whether that be for keys, thumbtacks, command strips, or even a USB.
Fishing bait, hooks and weights: Fishing supplies can be very problematic. We have all had our experiences catching ourselves, a friend, or a family member instead of a fish with a hook. And if you haven't, trust me when I say you don't want to. Keeping your various fishing supplies organized and out of your skin ensures that the only thing you catch are fish. Whether you want to display beautifully handmade, delicate fly fishing flies, keep your weights separate from your hooks, or create multi-item packages, Thornton Plastics Snap Cap Vials will make it effortless.
Sewing supplies such as needles, pins, and thread: Sharp sewing needles and pins can be dangerous both on the production line and for the end consumer. But that doesn't mean they have to be. Packaging them in their own see-through compartment keeps them safe and you safe. Aren't bent needles the worst? Additionally, with a reusable snap cap vial, there is no need to repackage once purchased. Don't you hate when they come in single-use flimsy plastic attached to cardboard? Not nearly as efficient as a Thornton Plastics Snap Cap Vial. What's more? Selling or organizing your thread spools, buttons, bobbins, and more is simpler than ever thanks to the cylindrical shape of these vials.
Dry herbs, teas, and spices: While not inherently dangerous to hold or handle, dry teas, spices, and herbs need rigid packaging that's not only clear, but secure. No one wants to purchase spices that they cannot see. Clear packaging is not just fun, but practical as well.
Travel-sized toiletries such as shampoo, conditioner, or first aid supplies: Going on a trip? Selling travel-sized toiletries? Look no further, with Thornton Plastics Snap Cap Vials, you can make sure that all your necessary toiletries are in place and accounted for. The various sizes allows you to create your own travel kit as well, that can even fit in your pocket.
Small electronics accessories such as earbuds, charging cables, capacitors, and resistors: Electronics are tricky. They not only have to be kept dry, but also cannot be handled too vigorously. Keeping them in a rigid package reduces the chances of damage that can occur. This not only includes your day to day earbuds and charging cables, but also various sizes of resistors and capacitors.
Small gardening supplies and crafts including seeds, starters, and small plants: Starting seedlings or rooting small plant cuttings? Not a problem with Thornton Plastics Snap Cap Vials. They can easily keep plants safe and in a humid environment. On top of that, their mini-greenhouse doubles as either a to-go container to give to your friends and family or as their own packaging for your business. They are also great for storing seeds, and more importantly keeping the seeds fresh and dry. And with opaque options they can keep them out of the light as well.
Small coins or collectibles: These can be especially important both to yourself and your potential customers. Transporting these goods creates several opportunities to get damaged or contaminated. Great grandma's silver dollar is worth keeping safe and secure - and still visible.
Pills and medications: whether they are prescription, herbal, or vitamin pills, they will all fit nicely in a Thornton Plastics snap cap vial. Enabling easy organization and separation of medications. And with available shrink bands for all sizes, you can create a tamper-evident feature for an added level of safety. Please note these snap caps are not child safe or child proof in terms of prescription or other harmful medications.